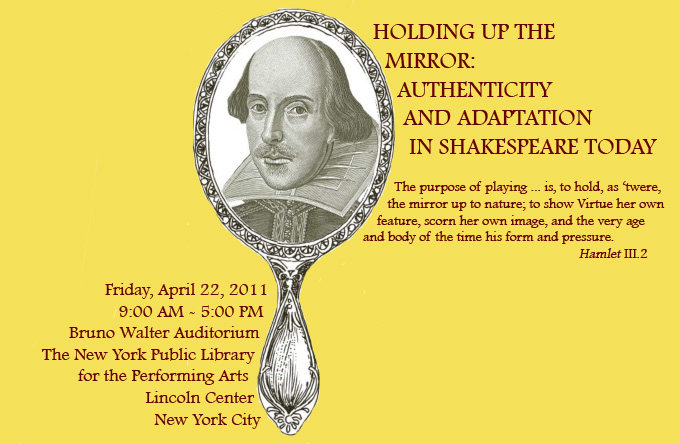 Join Theatre Library Association on April 22, 2011 for a fascinating day of presentations by the leaders of four of America's most celebrated theatre organizations:
All these artists are renowned for the originality of their approaches to staging Shakespeare's works. But whether they seek to recreate historical performance conditions or adapt Shakespeare's plays in terms of contemporary culture and politics, these theatre practitioners all make use of the kind of documents and artifacts held in libraries and archives. Using performance excerpts, both live and on film, our presenters will show how theatre libraries and special collections can enrich the continuing vitality of Shakespeare on the 21st century stage.
The entrance to the Bruno Walter Auditorium in The New York Public Library for the Performing Arts is at 111 Amsterdam Avenue, near West 65th Street. Click here for directions.
Registration is only $25 for Students!
Holding Up the Mirror: Authenticity and Adaptation in Shakespeare Today is made possible by the generous support of:
---
Last updated: March 28, 2011